eMobile
Anytime. . . anywhere
Mobile Banking is easy, convenient and secure.  See how easy it is - click on the demo at the bottom of the page!

eMobile is available to anyone currently enrolled in our online banking service - Personal eBanking.

eMobile is the ultimate on-demand service. You can securely access your account information from any mobile phone with text messaging, mobile web access or through a downloadable app.  
You have the convenience of viewing your acount balances, viewing recent transactions, or transferring funds between accounts - all from your mobile phone. To pay your bills from your mobile phone you must be an ePay subscriber, and the payees should already have been set up.
There are two ways to enroll.  You can:
Log into eBanking, select "Options" menu and choose the "Enroll" button within the Mobile Banking section. Read and accept the Terms and Conditions and complete the enrollment form. A text message will be sent to your mobile device with instructions for logging in and downloading the app.

Go to the "App Store" or "Market" on your smart phone and search for the Capitol Bank app.  Download to your phone and follow the prompts.  As long as you already are signed up for eBanking - our online banking product - you will be enrolled and ready to go.
For questions you may also go to our FAQ page by clicking here.
Message to our eMobile users:
With the latest release of our eMobile application, the original iPhone - 2G and 3G - will no longer be supported for future app updates. This release will not require a mandatory application update; however, subsequent updates will result in the app no longer being usable for these models. The mobile browser and text message channels are unaffected by this change and will remain accessible to customers with any iPhone model.  (does not affect the 3Gs model) 
Due to the significant decline of the BlackBerry users in the consumer mobile market, the downloadable app will be retired for all BlackBerry devices. If you have any questions please call us at 608-836-1616 or email info@capitolbank.com.
New Feature for our eMobile users!
Popmoney offers person-to-person (P2P) payments using mobile banking (eMobile). You must be enrolled in ePay (our bill pay product) to use Popmoney, which is a personal payments service that enables you to send and receive money to those you know, or owe, in as little as one business day. Payments are sent securely and electronically using an email address or mobile phone number. Using Popmoney discourages the sharing of private account information in a social environment, as well as eliminating the inconvenience of sending a check or going to the ATM.  Find out more by watching the demo below!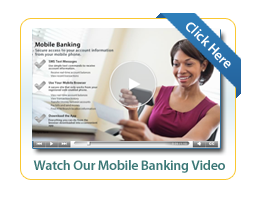 Note:  Message and data rates may apply.